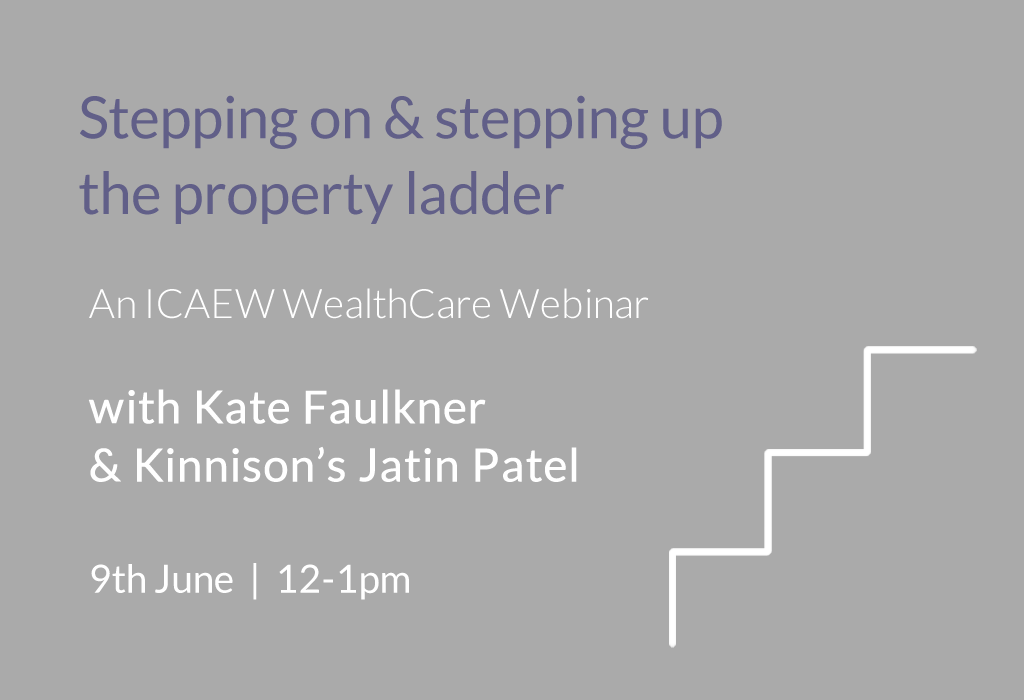 Join us on 9th June for a free live webinar covering the implications of COVID-19 on those looking to get on or step up/down the property ladder
Kinnison's Jatin Patel and industry commentator Kate Faulkner will be discussing the impact that COVID-19 may have on first-time buyers and those looking to step up or down the property ladder.
UPDATE: The webinar has taken place but you can view the full recording here »
The webinar is part of the ICAEW's WealthCare series and is available to all.
John Gaskell, ICAEW Head of Personal Financial Planning, will facilitate discussion with Jatin and Kate, covering key questions for first-time buyers, the implications of stepping up the property ladder when you have a property to sell, and the potential impact for those wanting to downsize.
Speakers
Kate Faulkner – one of the UK's leading property commentators
Jatin Patel – Founding Partner of Kinnison Finance
Date / Time
9th June 2020  |  12pm to 1pm BST
Price / Availability
The webinar is free and open to all
How to watch the webinar
The webinar has now finished, but you can watch it in full at your leisure:
Watch the webinar recording »